Stands and Truss Systems for Hire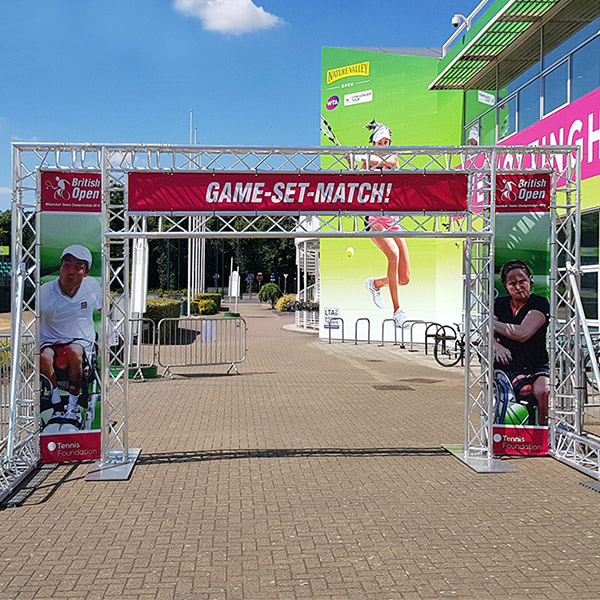 Hire Stands and Truss Systems for events and conferences
Truss pieces available in different lengths and shapes to form custom configurations including archways, cubes, plinths, entrance arches and start/finish line structures
Request a quote online for your event
Call us on 01480 587556 to book by phone
Delivery and subsequent collection available
Or collect from our depot in Huntingdon
Technicians and engineers available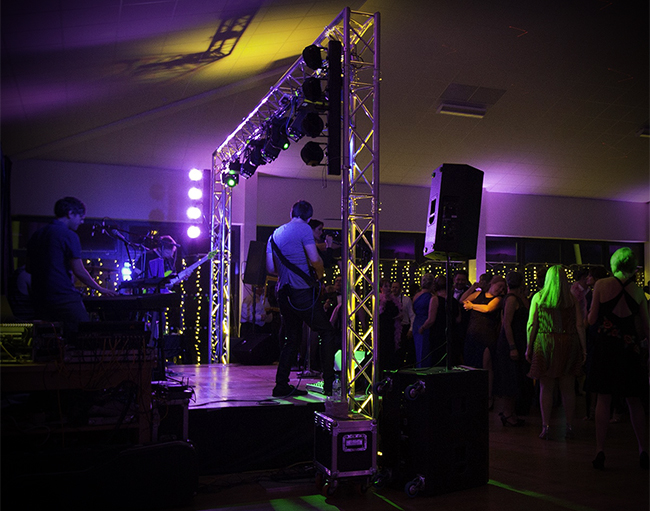 Stands and Truss
We stock a wide variety of stands and truss systems. Perfect for events and conferences, we have deck stands, lighting stands, speaker stands, mic stands and more. We also stock many types of truss pieces.
Custom Truss Structures
We can hire out everything you will need to create custom truss structures for your event. Truss can be used to hang lighting above a stage or dancefloor, or we can use truss to build creative structures such as entranceways, archways, start/finish lines and cubes.
Stage Sets
We can build custom stage sets using truss archways to hold drapery or branded panelling - perfect for conferences and events.
Truss can be fully covered by branded panelling or drapery, or alternatively we can leave it on show as a feature, such as in the image below. We can hang projector screens or LED Video walls from truss structures and incorporate them into the stage set. Matching truss lecterns are also available for hire.

How to Hire from Us
Already know what you're looking for?
If you already know your requirements, you can browse our equipment hire shop and add the products you need to the hire shop basket.
To add an item to the hire shop basket, you will need to view the product. Using the hire shop basket, you can create an instant quote which can be saved for later or converted to an order.
Not sure what equipment you need?
Just fill in the details of your event in our enquiry form below, or alternatively get in touch by phone or email. Once we have the details of your event, we will put together a quotation based on the details you provide.
Delivery & Set-up Options
Equipment can either be collected and returned from our warehouse in Huntingdon or alternatively we provide a delivery and set-up service with subsequent collection of equipment. We also offer engineers to operate equipment at your event. For further details about delivery and set-up options, please click here.