Display Screens and Stands Hire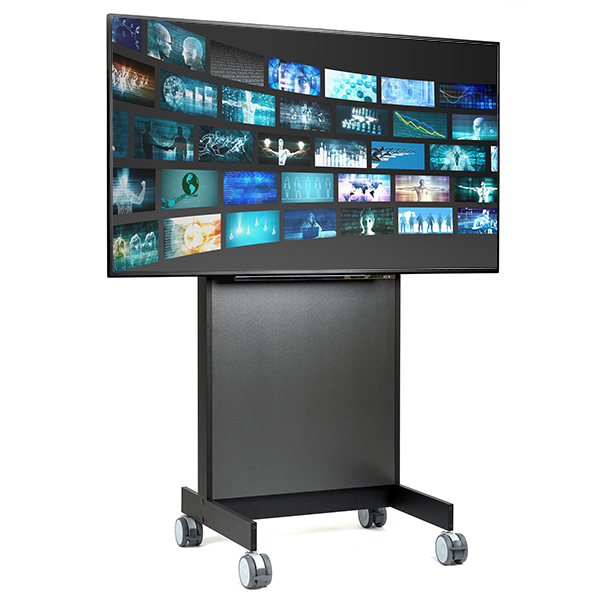 Hire Display Screens for events, conferences, weddings and parties
Variety of sizes and mounting options available
Video Distribution systems to split content across multiple screens available
Request a quote online for your event
Call us on 01480 587556 to book by phone
Delivery and subsequent collection available
Or collect from our depot in Huntingdon
Technicians and engineers available
About Our Display Screens
We provide display screens of varying size for many different events and occasions. Whether you need equipment rental for a conference or presentation, or for a video screening at your event or function, we can provide the display screens to suit your needs.
Screens can be hired with floor stands, or can be mounted to walls, trussing or stage sets. We also have fully customisable down stage monitor stands for displays up to 48".
Do You Need a Sound System?
Whilst our displays come with built-in speakers which will work fine for small events, for larger events where you need a louder audio track, you will need an external sound system.
We have a wide variety of Sound Systems available for hire that will match up perfectly with any of our available displays. We have speakers and sound systems suitable for conferences, events, cinema screenings and many more types of event. Please ask us for more information.
Video Switching and Distribution Systems

If your event requires multiple screens we can provide video distribution to send content across to each screen. Using video switchers and splitters we can send content from multiple sources, such as cameras, laptops and media players to various displays. With matrix functionality, content can be selected individually per display.
For more information, visit our Video Distribution Hire page.
How to Hire from Us
Already know what you're looking for?
If you already know your requirements, you can browse our equipment hire shop and add the products you need to the hire shop basket.
To add an item to the hire shop basket, you will need to view the product. Using the hire shop basket, you can create an instant quote which can be saved for later or converted to an order.
Not sure what equipment you need?
Just fill in the details of your event in our enquiry form below, or alternatively get in touch by phone or email. Once we have the details of your event, we will put together a quotation based on the details you provide.
Delivery & Set-up Options
Equipment can either be collected and returned from our warehouse in Huntingdon or alternatively we provide a delivery and set-up service with subsequent collection of equipment. We also offer engineers to operate equipment at your event. For further details about delivery and set-up options, please click here.