Creative Lighting Hire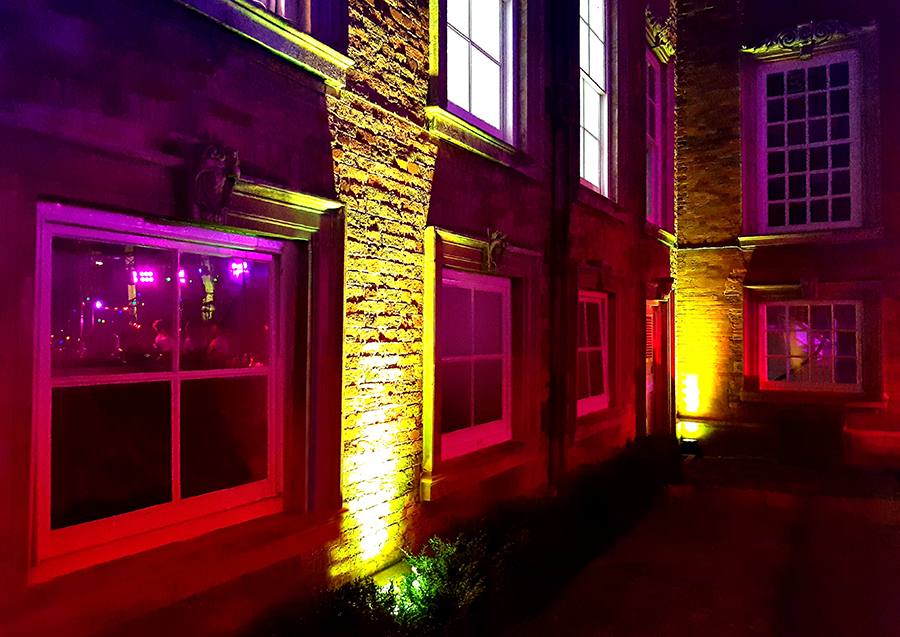 Hire Creative Lighting for parties, events and festivals
Suitable for Indoor and Outdoor use
To suit audiences of between 5 and 5000 people
Set lights to the colours of your choice, or set to colour change to music
Request a quote online for your event
Call us on 01480 587556 to book by phone
Delivery and subsequent collection available
Or collect from our depot in Huntingdon
Technicians and engineers available
About Our Creative Lighting
Transform the look of any venue and create the perfect atmosphere at your event with fantastic, easy-to-use mood lighting fixtures! Some fixtures even offer wireless control, battery operation and are weather-proof for outdoor usage.

Wireless. Battery Powered. Waterproof.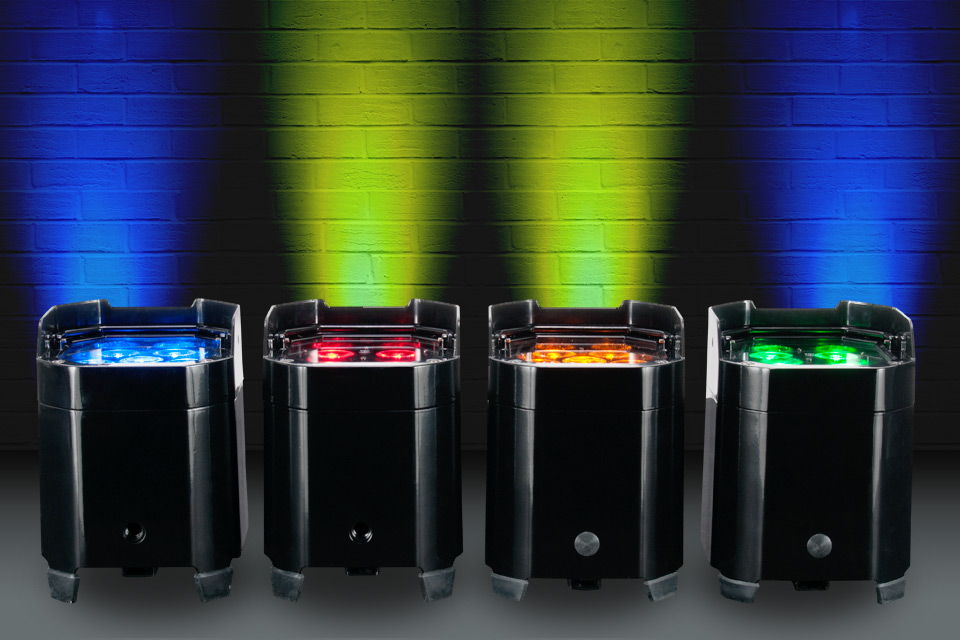 Our most advanced mood lighting fixtures offer full wireless control, battery operation (with more than 8 hour battery life!) and are IP rated making them suitable for outdoor use.
A wireless controller will let you remotely set the lights to output any static colours of your choice, or to chase or fade through colours. Set the lights to change colour to a specific tempo, or to the beat of music. Controllers also provide 0-100% dimming functionality and optional strobing effect.
This great versatility in up-lighting means that you could for example leave the lights to output a fixed colour during a meal, and then set them to colour change to the beat of music once the entertainment gets underway at your event.
The Ultimate Convenience in Creative Lighting
With no wires to install, these lights provide the perfect option where access to power is limited, and what's more, there are no unsightly cables or potential trip-hazards to worry about. Set-up times are reduced to just minutes! Simply place the lights down in their desired position and switch them on!
Festoon and Fairy Lighting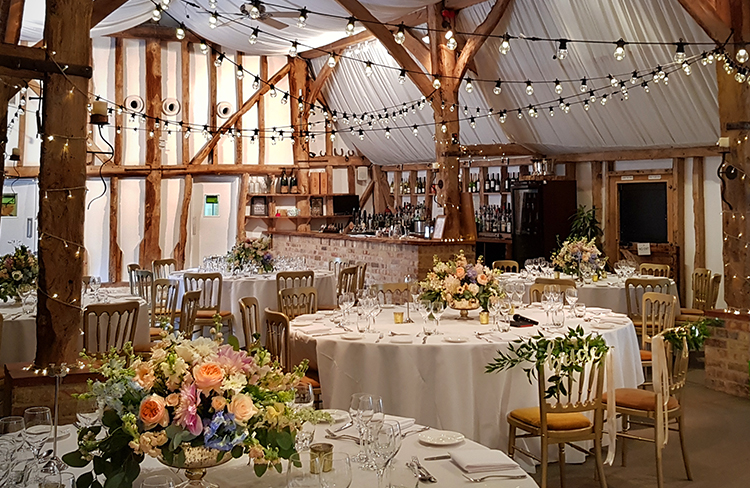 Festoon and Fairy Lighting have become very fashionable in recent years. Warm white LED festoon lighting provides the perfect lighting option for a rustic themed wedding, with stunning hanging lighting chains that not only look appealing but also give off a subtle low-light glow that will be bright enough to light up the tables and outdoor spaces at your evening reception.
AV Xpert offers waterproof festoon and fairy lighting that will link together to create strings of between 5 and 30 metres in length. These lights can be installed by our expert event technicians inside or outside your venue. They are very versatile and can be hung from special festoon poles (available for hire from us), structural beams, marquee ceilings, outdoor structures and even trees.
The team at AV Xpert recently provided the lighting for our wedding - everything from lasers and disco lights to uplighters and festoon lighting. The customer service was fantastic! They listened to what we wanted and advised on what they could provide even undertaking a site visit. The lighting looked great and was all set up/taken down for us. All for a reasonable price. Highly recommended!
See more of what our customers have to say
How to Hire from Us
Already know what you're looking for?
If you already know your requirements, you can browse our equipment hire shop and add the products you need to the hire shop basket.
To add an item to the hire shop basket, you will need to view the product. Using the hire shop basket, you can create an instant quote which can be saved for later or converted to an order.
Not sure what equipment you need?
Just fill in the details of your event in our enquiry form below, or alternatively get in touch by phone or email. Once we have the details of your event, we will put together a quotation based on the details you provide.
Delivery & Set-up Options
Equipment can either be collected and returned from our warehouse in Huntingdon or alternatively we provide a delivery and set-up service with subsequent collection of equipment. We also offer engineers to operate equipment at your event. For further details about delivery and set-up options, please click here.